We Are BO BOWLING
In 2006 we opened our first BO Bowling in Prishtina. Over the last 15 years it has become a well known icon in a town filled with icons.
BEST ARCHITECTURE AND DESIGN CENTER AWARDS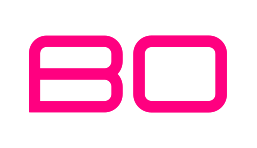 NIGHTCLUB INDUSTRY VETERANS, brothers Fitim and Kujtim Fazliu, opened Bo Bowling in Pristina, Kosovo, with a bold ambition: to open the first bowling center in the country. "Bold" is the right word to describe the stunning hangout they established. 
Everything here — from the London-themed bar to the crepes joint to the velvety billiards tables draped in mahogany curtains.
Suggests that their nightclub experience has tutored the Fazliu brothers on how to conjure the kind of classed-up ambiance in which is boutique bowling, karaoke box, resturants and bar together as  Manufacturer highlights: QubicaAMF masking units customized with center logo; SPL II Lanes; 82-70 pinsetters.
Our Vision
BO Bowling is a unique entertainment bar & restaurant that provides bowling lanes wrapped in a stimulating atmosphere of art, music, and an energetic crowd.
Over the years we have expanded throughout the country and have continued to add more things to do and an ever evolving menu of fun food and drinks. We are continually tuning and retuning our true north to the vibrations of heart, soul and the spirit of innocent play.
From the outset, our intent was to offer a magical place to let loose, have fun, and feel great! It's a long story, but one worth hearing if you ever run into us at our venues!
Stay for everything else! There's so much to do, you might forget you came to bowl. Leave boring at the door!